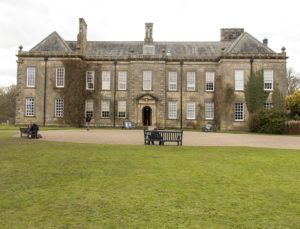 Though there has been some form of building on this site from the middle ages what is visible today is the result of work from the 18th century up to the late 20th century as the property passed through a convoluted chain of inheritance. The structure of the garden dates from 1728 when Sir Walter Calverley Blackett inherited the house and estate. He developed it in the contemporary style which was evolving into what became known as the landscape movement.
The gardens themselves could not be called truly of the landscape style but elements of it are there. The grounds rely largely on grassland and woods with little decorative planting and contain a number of follies and other buildings including a Palladian style bridge but it lacks the bold sweeping statements that the style was to come to represent. The great proponent of that movement, 'Capability' Brown, was actually born very nearby but while he may well have been aware of the property there is no know proof that he had any direct involvement it its design.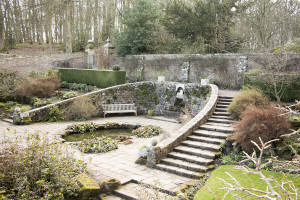 Over this structure are Victorian influences that have shaped the garden as fashions changed, leaving a garden which has a largely woodland feel to it. If you walk east through the woods, you come to what was the kitchen garden. Originally this was to supply the house with food but on inheriting the property in 1886 Sir George Otto Trevelyan developed it into an ornamental garden which was strongly influenced by the then Arts and Crafts movement. The walled garden fell into disrepair, partly due to the wars, and so it was redesigned in the 1960's and early 1970's by Graham Stuart Thomas, working for the national trust, but still in the Arts and Craft style.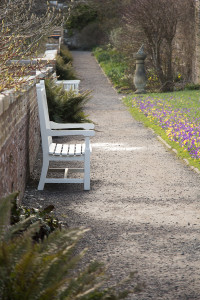 The walled garden is what today we would see as the most ornamental part of the garden but it does feel out of keeping with the remainder as it shares very little in terms of style with the remainder of the garden and is stuck on the very east edge of the garden, a good 500 metres from the house as the crow flies.