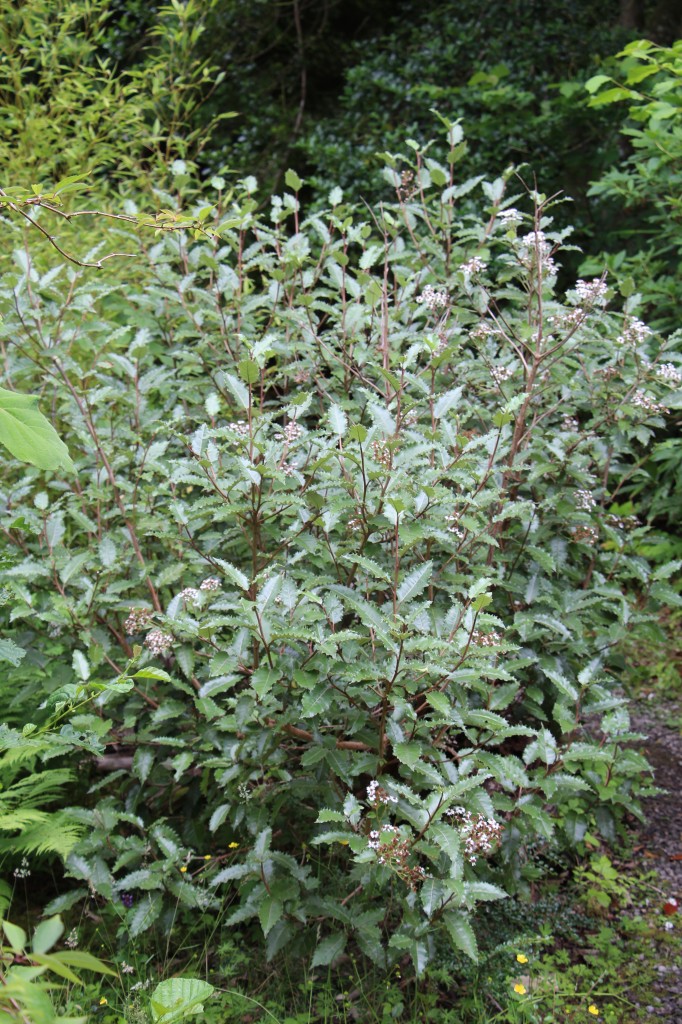 The "New Zealand Holly" rightly earns is common name; its pointy edged leaves make look a lot like a grey holly leaf. They can be a little tender but are sufficiently tolerant of salt laden winds that that do well near the coast. This makes them a valuable plant in seaside gardens where their tolerance of salt and the relative absence of hard frosts makes them well suited. In all but the most exposed gardens they can be grown; coming through all but the worst winters with little or no damage. They are very wide spread in North West Scotland, to the point of almost being naturalised.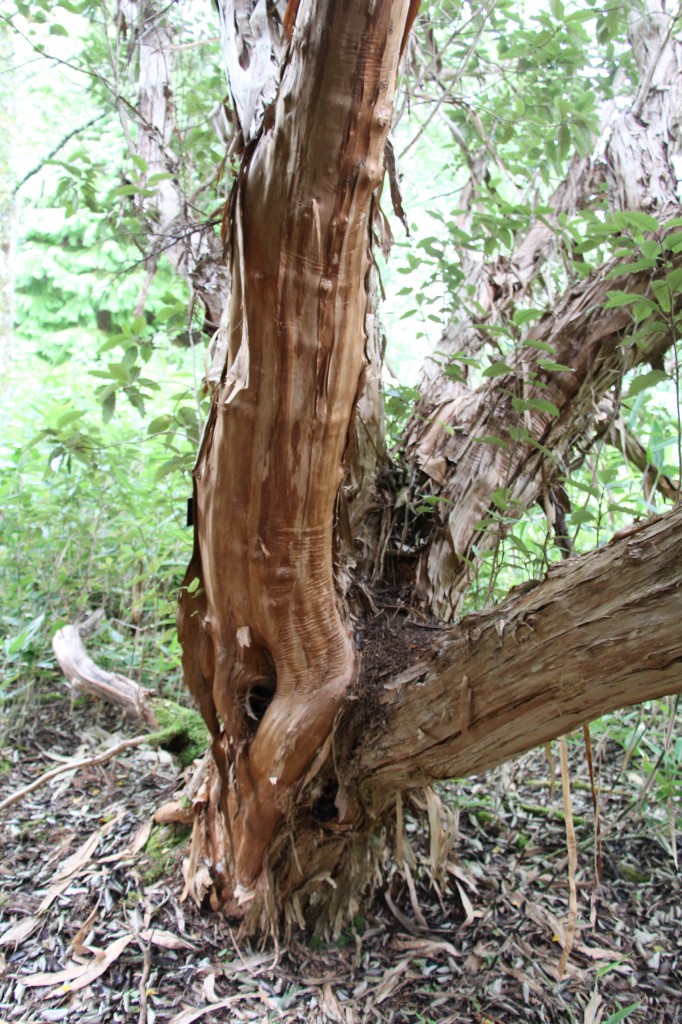 While evergreen like holly; the leaves are not as hard and vicious as holly (as anyone who has hand weeded around a holly bush will testify too). It also differs from Holly in that it grows quickly; forming a medium sized bush, and given time a small tree. Holly on the other hand is rather slow growing.
In summer the New Zealand Holly is covered by mounds of white flowers and older specimens develop a peeling, almost shaggy, bark which new growths breaks away freely.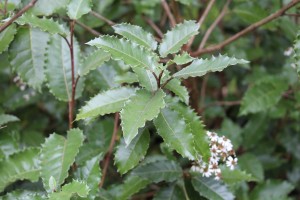 As the common name suggests it is a plant native to New Zealand and was first described by Joseph Dalton Hooker who in 1864 named it Eurybia dentata var. oblongifolia. This turned out to be incorrect and in 1884 John Gilbert Baker, working at Kew under Hooker, renamed it Olearia macrodonata. Though this is the name it is normally grown under in the UK; the New Zealand government's own data base lists it as Olearia ×macrodonta Baker a hybrid between two species: O. ilicifolia and O. arborescens.
Though Olearia ×macrodonta is widely grow in the UK, the dwarf form Olearia macrodonta 'Minor' would be well worth seeking out for a court yard garden or rockery. This plant looks like a miniature version of the original, being smaller in all its parts, and it is listed in the RHS Plant Finder.