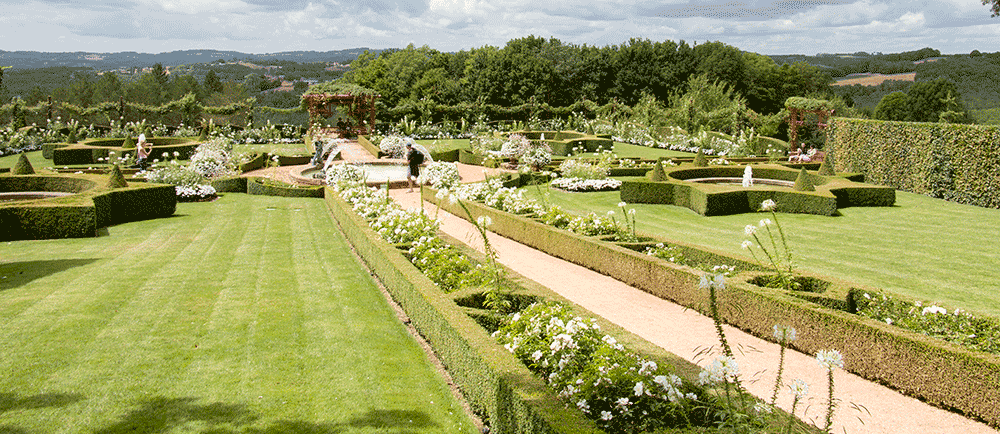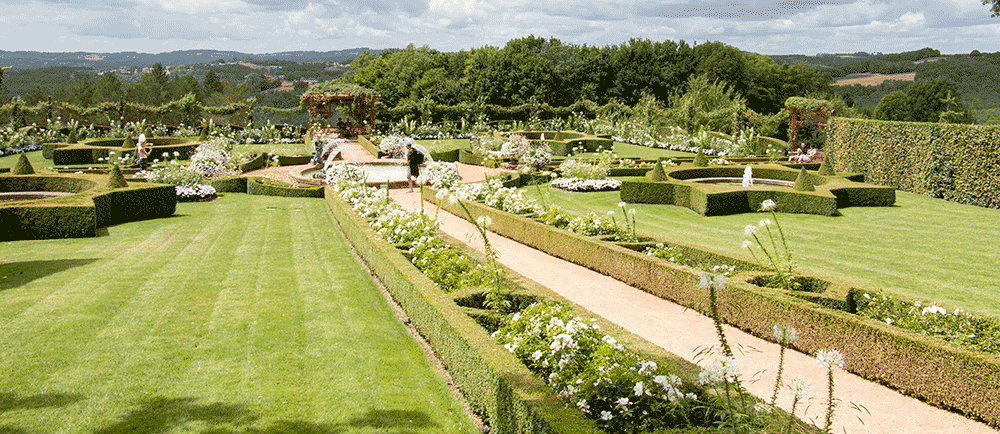 The most remarkable thing about this garden is how young it is. I have often been faced with the modern demand for instant gardens resulting in the only hedges being of the much over used leyandii conifers and the problems they can cause. Yet in the early 1960s Gilles Sermadiras de Pouzols de Lille, with no formal horticultural training, decided to replace the English style garden around the family's hereditary home with one in the French style. I'm sure if someone was to decide to replace an original English landscape garden today there would be an uproar, but then again that only replaced an early garden in the French style, but I am glad he did.
This is not an original garden 17th century garden reconstructed but a 20th century garden created in the style of a formal 17th century French garden. This is a modern garden, which the owners continue to develop, that just uses and re-interprets the underlying design principles of this style garden. To this end a very limited range of plants are used and they are controlled to create a very artificial environment.
The dominant feature of the garden is the topiary which uses the traditional plants hornbeam, box and yew and is all hand trimmed by a team of 6 gardeners repeatedly through the growing season. This may seem laborious and I do not believe a more plant oriented garden could justify this much labour being spent on hedge trimming. That said I have seen the same thing in other gardens in the same region and it is indicative of the essence of the garden and further more French believe in artisans working in traditional ways.
At close to 10 acres this is a large garden filled with clever and complex topiary and using many tricks of light and perspective. The colour palette is deliberately very restrictive, and there is a particularly nice white garden, though in a very different style to the famous one at Sissinghurst Castle. Eyrignac is not a plantsman's garden but a celebration of the gardener's art and what can be achieved with foresight and imagination.