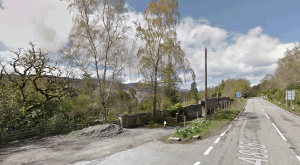 This takes a little find and is a world away from the highly commercialised gardens usually open to the public. It is situated on the north east shore of Loch Broom 3 miles down the A893 south of Ullapool. The post code IV23 2RH will get you close but you will still have to hunt a little, look out for the high stone wall set back from the road.
Originally started in the 1870s by Mr Alexander Pirie, who owned the Leckmelm estate and had made his money in the family paper manufacturing business in the Aberdeen area. The location made good use of its sheltered location on the west coast of Scotland where tender plants can benefit from the protection of the warm gulf steam. This allowed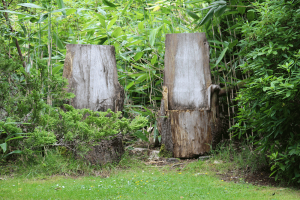 the planting of many rare and tender plants which have now had time to grow to impressive sizes. Covering about 12 acres the garden is criss-crossed with paths and initially the garden flourished with a staff of 12 gardeners by 1910. The garden also had a walled kitchen garden with greenhouses and utility buildings. Of this only the wall by the road still exists and the carpark is found through an arch in this wall.
Sadly; the garden was abandoned in 1945, many of these large Victorian gardens became unsuitable around this time, and the garden was left to grow wild until 1985 when it was decided to salvage what was left. Fortunately, the amenable climate and location meant many of the plants had flourished and there is now an excellent collection of mature trees and shrubs growing in the garden. The people working on it only have limited resources they can bring to the project but what the garden is none the worse for it and clearly the garden has enormous potential.