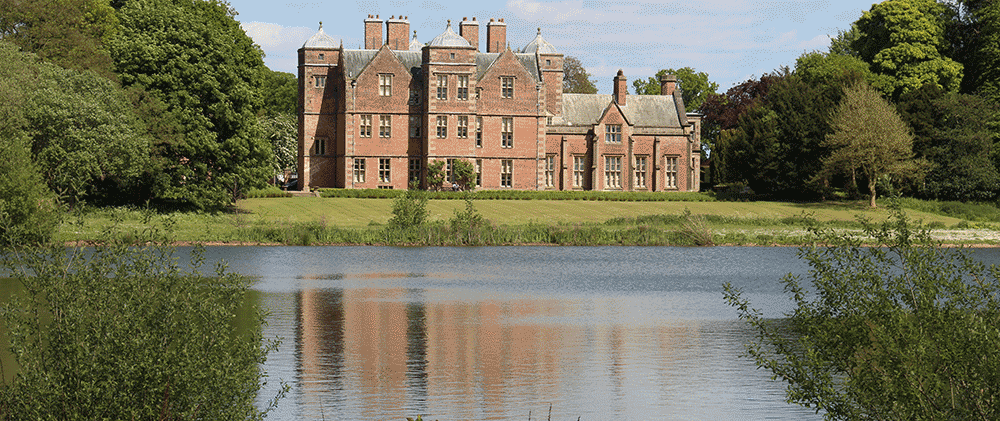 Built in the 1620's, the hall it is typically Tudor in appearance, and occupied up to middle of the 20th century by which time the house and gardens were derelict. The gardens themselves did not appear to be developed until the end of the 18th century when the road was moved away from the house and the parkland to the north and east of the house was screened from the road by a wall of knapped cobbles. The wall is still present and cobbles, knapped or not, are a common building material in the area.
A map 1839 shows the house and outbuildings set in parkland with woodlands and a lake formed from damming the Kiplin Beck to form fish ponds. By the1860's the garden boasted an extensive plant list and the 19th centre also saw a new drive leading through the parkland to a lodge which is still on the Scorton to Nothallerton road, although the drive has long gone. The entrance to the front of the house was further improved by the addition the existing grand gate way and lime avenue. Most of the hedging also date from this time and by the end of the century the garden had probably reached its peak.
Like many Victorian gardens it was to prove unsustainable and by the 21st century only the major structural elements could be found. Fortunately a local group of volunteers where able to take charge of the property and with help from the grants and the earnings from the gravel rights have begun to return the gardens to their Victorian appearance.
At present the gardens are still in the early stages but are showing great promise notably in the walled vegetable garden and the front of the house. The rear now has a large lake formed from the extraction of gravel but this has been sympathetically landscaped and the gothic styled folly, believed to date from the mid-18th century or early 19th century, has been preserved now looks over the lake.