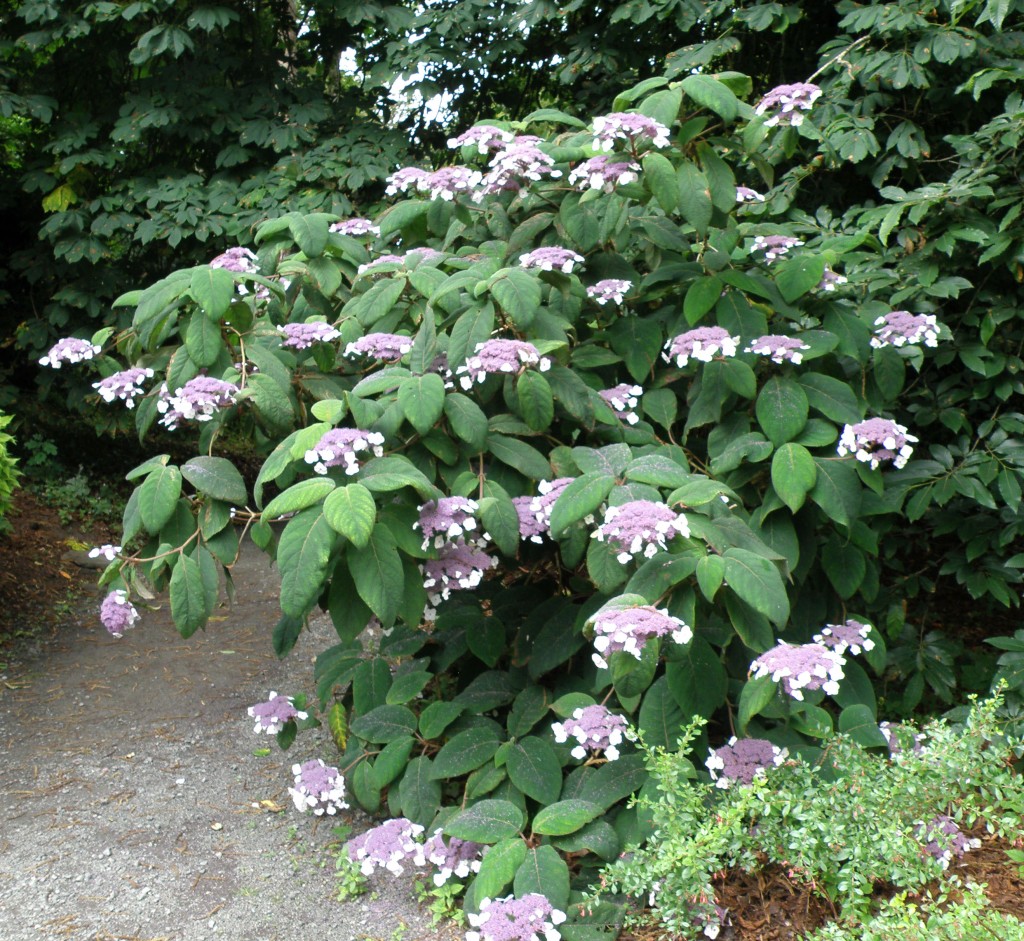 The rough leaved Hydrangea is one of the less commonly grown examples of this important genus in our gardens, but makes an excellent addition to the garden. The large velvety leaves provide an attractive display all summer covering this medium sized bush. And come June and July this is topped with dark lilac "lacecap" flowers. As is typical of Hydrangeas Hydrangea aspera D.Don is easily grown and need a shady location, making it ideal in front of a north facing wall or fence, or in the shade from trees. It is a very variable species and some people have questioned its hardiness but I have seen it grown successfully all over the UK. That said it probably benefits from some protection, particularly from strong winds which would damage the leaves, though this protection could easily be provided by the fences around most gardens or by a woodland aspect.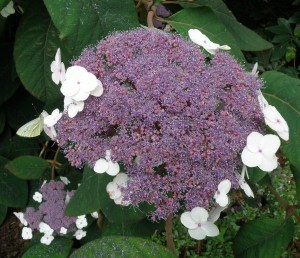 An oriental species it is found growing wild in the Himalayas, West and central China,Taiwan and Myanmar (Burma). It was first described by the Scottish botanist David Don in his 1825 flora of Nepal, placing it in Linnaeus's genus Hydrangea L. In gardens it is often represented by Hydrangea aspera D.Don 'Macrophylla' a sterile selection with large leaves and flowers.
The variability of Hydrangea aspera D.Don, probably due in part to its wide geographical distribution, has lead to a degree of confusion regarding the different subspecies, cultivars, etc. The RHS database lists about 38 different entries under Hydrangea aspera D.Don including several subspecies. I it is doubtful how many of these are valid as the International Plant Names Index (IPNI) does not recognise any valid subspecies of H. aspera,raising them to the level of species.