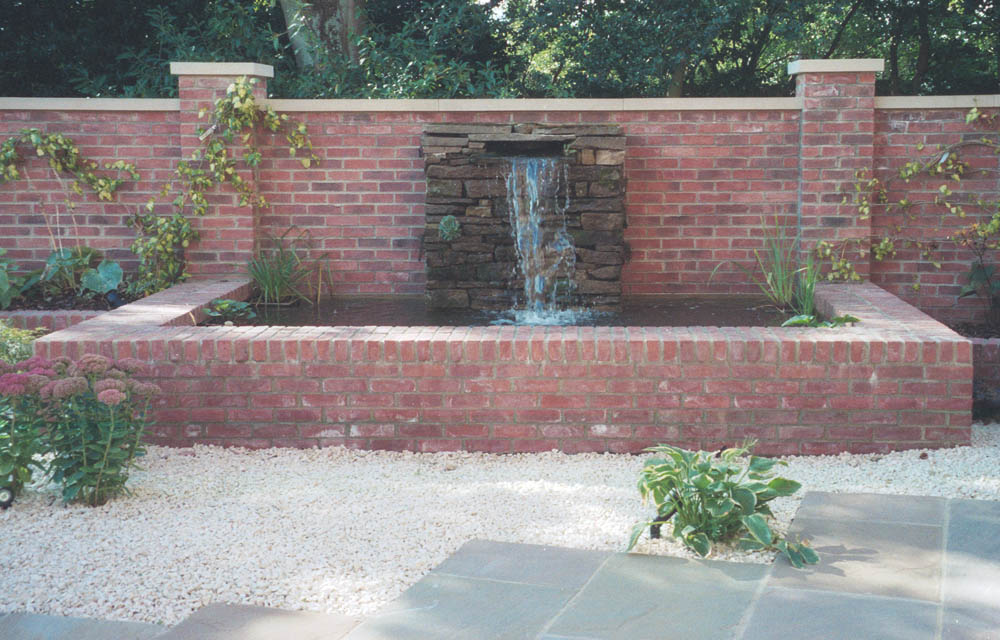 Since 1988 Mark McNee has been designing gardens through out the North East of England for private clients and businesses. This has ranged from small courtyards in towns to large country gardens covering several acres, finding original ways of creating the most enjoyment from an area. To achieve this requires and very through understanding of all aspect of a garden, careful attention to detail and a natural eye.
Any scale of design can be supplied from re-designing a border to laying out a large garden or enhancing the setting of commercial premises. Where a particular area of a garden is coursing problems advice can be provided as to how to approach these specific problems either by a design or simple advice. For more complex problems guidance can be provided as to liaising with specialists.
In addition to the usual elements in a garden Mark has experience in designing raised decking, stone, brick and timber steps, self contained water features, plastic and concrete lined ponds, formal and informal ponds, large ponds, koi ponds, large drive with turning areas and garden buildings such as pergolas and gazebos.
Since graduating with a bachelor of science in horticulture and a post graduate diploma in agricultural engineering Mark McNee has gained extensive experience of working with planning departments of local councils and national parks, the environment agency, highways authorities, building control departments, artists and local arts organisations.
Some of the services available:
Garden design
Border design
Garden advice
Change of usage of land to garden
To see what Mark McNee can bring to your garden go to the page of previous examples of the gardens that have been completed for previous clients. If you need further information regarding our services or to discuss you requirements make your way to the contacts page and complete the enquiry form for a prompt reply.