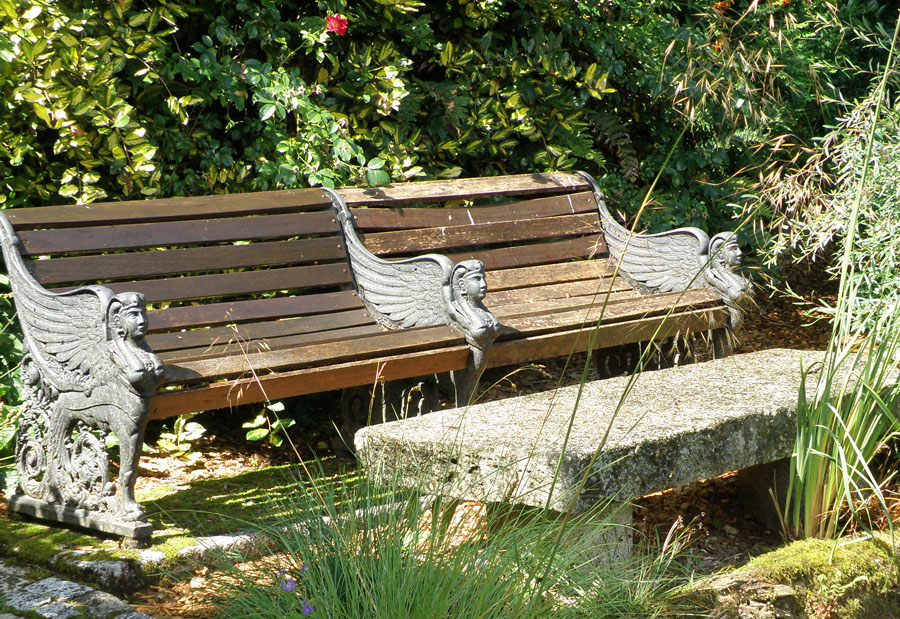 One of the most popular pastimes in gardens is sitting out enjoying any warm weather the British climate affords us. At its simplest this could be just relaxing on a lawn, but soon you will be looking for something a little more comfortable. With this comes the decision – where to put the seat. A light wooden bench can simply be stood on the lawn and moved around as needed. This has the advantage that when it comes to cutting the grass it's a relatively simple task just to move the bench to one side out of the way.  More substantial seating, or when you want to make a feature of the seat, a permanent base is needed to stand the seat on.
The first consideration when deciding where to put your seat is what is you going to use it for? Are you looking for a shady place to read a book, some where to sunbath or a dinning area? By now you should be getting to know your garden and the shade changes during the day and the year. Take a chair into the garden – any one will do – and try sitting in some likely spots. The world looks different when you drop your line of sight by 2 feet. Does it still feel like a good place to sit? Are you over looked (or overlooking)? Can you till see the view you were hoping to admire? Lots of questions I know but it's easy to modify your ideas at this stage.
Once a suitable place has been found; the next things to consider are what style of seat and what you are you going to stand it on. The actual choice of style is largely a personal choice and most styles can look perfectly good in most settings; either by complementing or contrasting with its surroundings.  The range of different seats is vast but a few pointers are worth considering.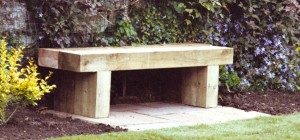 You get what you pay for. The better made the seat the more expensive it is going to be.
Hardwood is more durable but of course costs more.
Both wood and metal seats both need regular painting to maintain them.
Seats don't have to be bought. Some very effective seats are homemade.
Garden seats can soon become hard and uncomfortable so do you need cushions?
Single seats never look very inviting in the garden; so generally stick to benches or use groups of two or more single seats.
A garden seat does can be made from all sorts of different materials.
When it comes to what you stand the seat on the choice is simpler. You can stand it one the soil or lawn; but the legs will tend to sink into the ground, and not evenly, so you will have to keep repositioning it. Also constant contact with the damp soil is likely to encourage rotting or rusting of the base of the legs. Bark has similar problems unless it is laid over a firm base, if just a porous membrane is laid under the bark the seat legs will tend to puncture it. Gravel has similar problems to bark and it also needs an edging to stop the gravel spreading about. That aside both can make a good base for a seat that is not being moved around as it is in use. The last choice is paving in its various forms and this is the most expensive. If the seating is going to be around a table, with chairs moving about as people sit and get up from the table, then a smooth solid surface is the only practical choice.