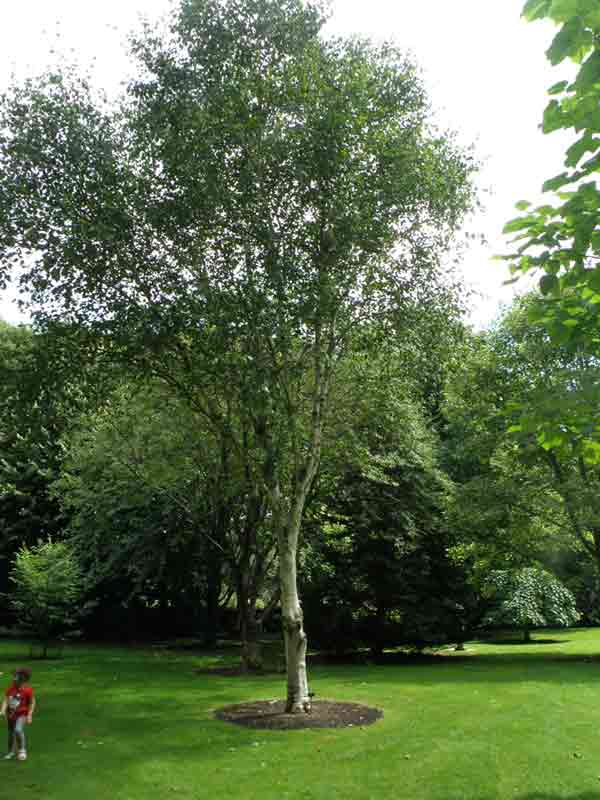 If you are looking for a tree for a small garden this selection of the Himalayan birch would be a good choice. B. jacquemontii differs from the B. utilis in its outstanding white bark. Never making a large tree the light foliage doesn't cast troublesome dense shade.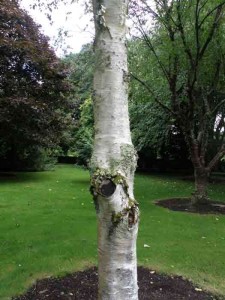 Betula utilis var. jacquemontii bark
The white peeling bark makes a striking feature either in a border or set amongst grass; particularly in groups. In either case the light shade it casts isn't too restrictive on the range of plants that can grow underneath it. Its light canopy also makes it a good compromise when wanting to block the view of a neighbouring window without causing too much shade. Correctly named Betula utilis var. jacquemontii Spach as it was originally described by Édouard Spach (1801-1879)
A variety of Betula utilis hence the var. after the species name. A varieties is a range of plants which are more uniform than a species but not as narrow as a forma (or form). Betula utilis is found growing wild in the Himalayas and was given its scientific name by the Scottish botanist David Don in 1825 when he published a description of it. It was though not introduced to the west until 1849 by Sir Joseph Hooker.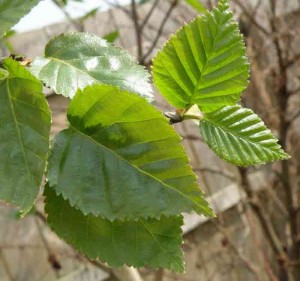 Its peeling bark was traditionally used in the Himalayas to write on and in David Wheelers 'Hortus Revisted: A Twenty-First Birthday Anthology'   Tony Shilling describes how among other things the bark is used to write on and is believed to have magical powers. The word utilis is botanical latin for useful or beneficial and the Latin word utilis gives us the word utility.
A more vigorous alternative would by Betula ermanii 'Grayswood Hill', it differs from B. jacquemontii by its pink tinged bark and very rough shoots.