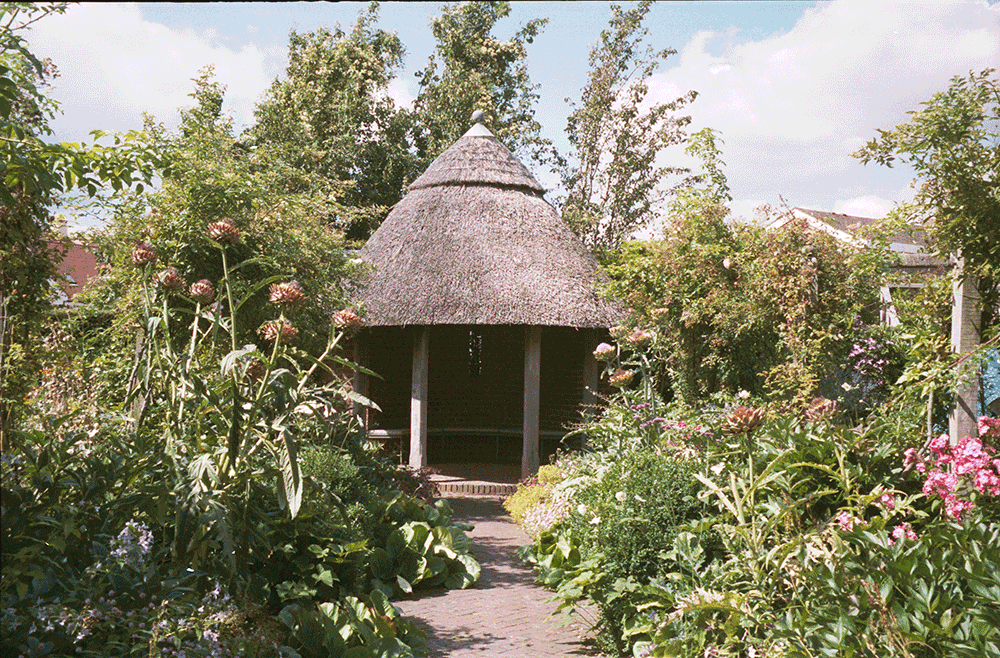 This is another one of those gardens that take a little finding, I only found it by serendipity, but it is worth the effort. Set in the middle of the Lord Leycester Hospital in Warwick; it's enclosure by medieval timber frame buildings gives it a sense of being old but no one seems clear about its origins. Parts are clearly old, there is an Egyptian urn in the garden which is listed and the site dates back to the 12th century but the garden in design feels much more contemporary.
Hospital in the title refers back to an earlier use of the word meaning "a charitable institution for the housing and maintenance of the needy, infirm or aged" and it can trace an unbroken history back to a chapel in 1136. It can therefore be guessed that gardening has occurred on this site over eight centuries as plants would be grown for the treatment of any sick visitors. The location of this is now lost but the concept of a peaceful area of greenery amongst the bustle of a town lives on with the present garden.
The garden as it is now, is a pleasant collection of features and make an oasis of calm in the bustling town centre. It therefore it is still serving an important function of the Hospital and its visitors.