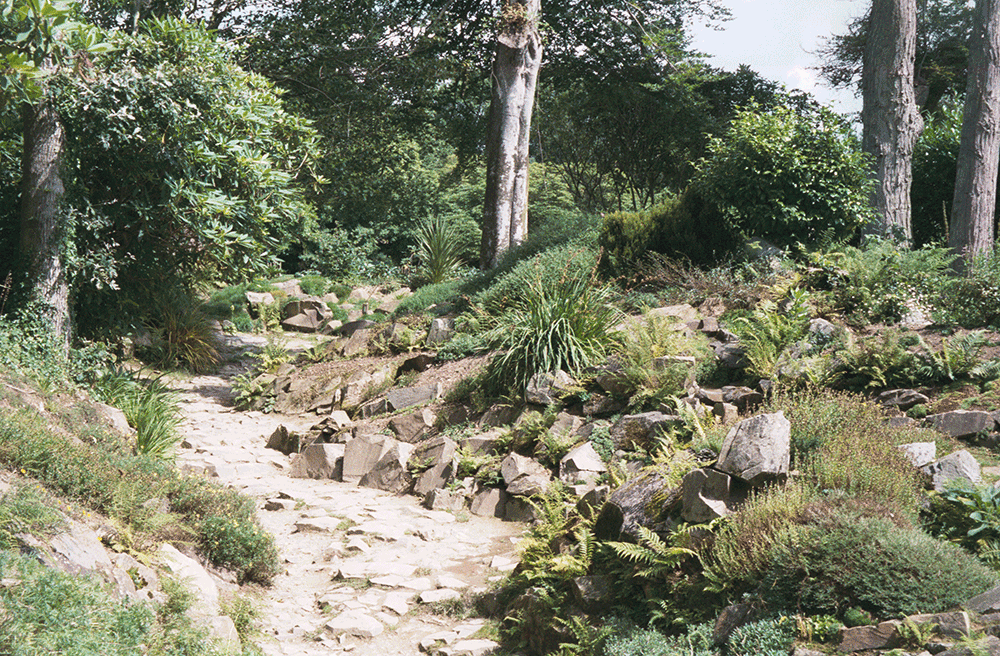 This garden has received great praise but I'm not really sure why. My first reaction on visiting it, and one I haven't change was "they dug up the body but they haven't brought it back to life". I think the problem is Tim Smit is extremely good at visitor attractions, and for that he should be admired, the problem is he's not a gardener at heart. By training he is an archaeologist and anthropologist and this comes through in his treatment of the garden. Heligan is about the social history of the garden and not the horticultural history; as a result, the plants seem to get pushed to the background.
Heligan was never a terribly important garden historically, in part due to its geographical location. It's heyday was the Victorian era, as with many gardens, and the Tremayne family who owned it managed to secure some very garden worthy plants for it. Unfortunately, the first World War and the social and political upheavals that followed it made the estate uneconomic; as was the case with so many of the large country house estates. The garden was therefore abandoned and the house ultimately converted into flats and sold off.
When the gardens were rediscovered by Tim Smit and John Willis in 1990 the gardens had been derelict for decades and the house was now separated from the garden. This is one of the main problems with garden. The house had been the focus of the gardens and this connection was irrevocably broken leaving a collection of disjoined bits of garden with nothing to pull them together to form a whole. Originally the garden was there to set the house and support it both visually and nutritionally but now the house is there but separate the result is disjointed. Some garden can survive this; at Nymans the house remains as a burnt out shell but is still eternally woven into the design and at Studley Royal the scale and strength of the design can stand on its own. Sadly, Heligan can't pull this off. Possibly with a more horticulturally centred management the garden could be better, it took the National Trust quite a while to get to grips with looking after the gardens in its care and Heligan, because of the problem with house, will always be difficult; until then it won't come to life for me.